Episodes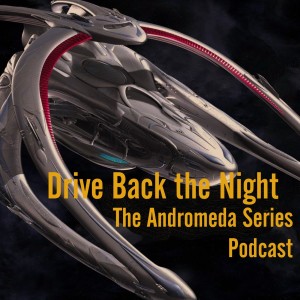 Thursday Apr 30, 2015
Thursday Apr 30, 2015
This week Andromeda has her first crush. Well... besides the one she had on Dylan. But this time she is crushing hard. But then her crush tries to crush her and all of her friends. Life just isn't fair in Sci-fi.
No, it's not Daniel Jackson in a Stargate/Andromeda crossover event (but wouldn't that have been aweseome! They really missed the space frigate on that one.)
Michael Shanks guest stars in, "Star Crossed."