Episodes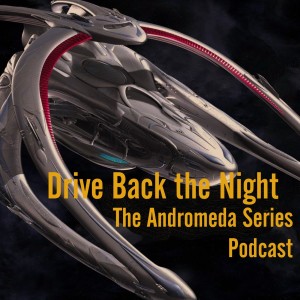 Thursday Nov 05, 2015
Thursday Nov 05, 2015
You say you want a Revolution? Well, you know, We'd all love to have the Andromeda fight the Neitzscheans for us. But somewhere Across the Universe they've got their own problems with Her Majesty, Elsbett, and the Drago-Kazov pride. Harper is called back home to Help lead the charge.  Things may seem Helter Skelter, but you've got admit it's Getting Better. Eventually, anyway... It's a Long and Winding Road to freedom.  Can he rally the people of Earth to victory, or is he just a Fool on the Hill.
It's just A Day in the Life in "Bunker Hill."

Also, cameo appearances made by:
Mean Mr. Mustard, Rocky Racoon, Bungalow Bill, Polythene Pam, Maxwell Edison (with his Silver Hammer,) Mr. Kite with special guests the Hendersons, Eleanor Rigby, Lady Madonna, Desmond and Molly Jones, Penny Lane, Sexy Sadie, and a very special performance by Sgt. Pepper's Lonely Hearts Club Band.