Episodes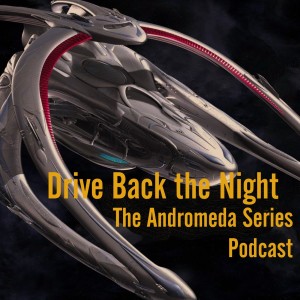 Thursday Jul 23, 2015
Thursday Jul 23, 2015
Sometimes you want to go where everybody knows your name. Unless that name is Isabella Ortiz, in which case she changes her name and her face.
This week the Andromeda crew (well, half of them at least) get into the bar scene. They come, they drink, they get in a fight and leave dozens of alien carcasses on the bar room floor... That never happened on Cheers.  And Trance gets to find out if she is covered for dismemberment.
Does anyone want anymore fermented mare's milk? Because it's "Last Call at the Broken Hammer."