Episodes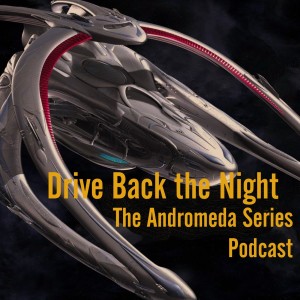 Wednesday Mar 16, 2016
Wednesday Mar 16, 2016
This week we get off the ship for an exciting adventure.  But Tyr doesn't go because if he does he'll die, while Harper and Rommie stay behind for some other reasons that aren't important.
Dylan, Beka and Trance go looking for an engine of something, but instead find a trio of hooligans, one of which might be Trance's brother, and a spinny wheel sword decapitator thing.  They also find the Engine.
Some might call it, "Indiana Jones in Space."  We call it, "In Heaven Now Are Three."